Overview
Monitoring apps in different countries allows you to keep track of updates and all new reviews worldwide. You can choose specific countries in your Workspace settings or switch to "Worldwide" to ensure you don't miss any locations.
How to change Workspace Country
To edit your Workspace country settings, click on the gear⚙️ icon on the upper left.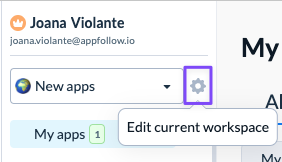 Available Workspace settings: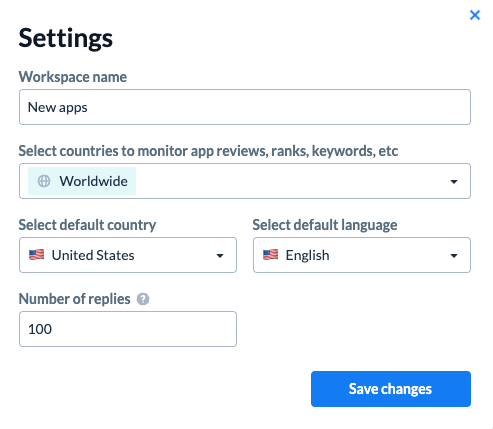 If you feel like some data is missing (i.e. you see fewer reviews in AppFollow compared to the store or console), make sure you selected "Worldwide" in the settings above. If you select a specific country, data from other countries will not be shown in AppFollow.