AppFollow collects Reviews for all apps added to a Workspace. To switch between apps, click on the app picker dropdown and select an app.
You can choose an individual app, or select all App Store or all Google Play apps at once.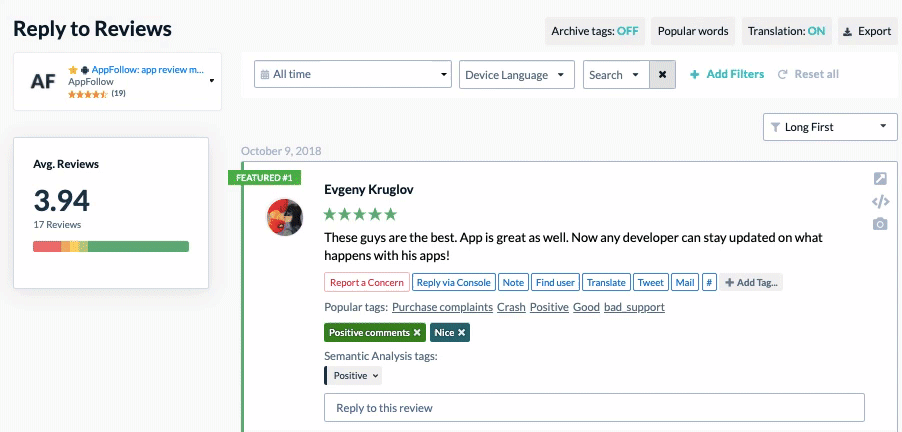 After you add an app to your Workspace, its reviews will be collected within 2 hours. If you have more than 4000 reviews, it may take up to 2 days.
Update Frequency