If you need to deactivate your AppFollow account:
Click on your account icon at the bottom left of the page to access your account settings.
Switch to the Deactivate account tab.
In order to disable your account, click the Deactivate Account button.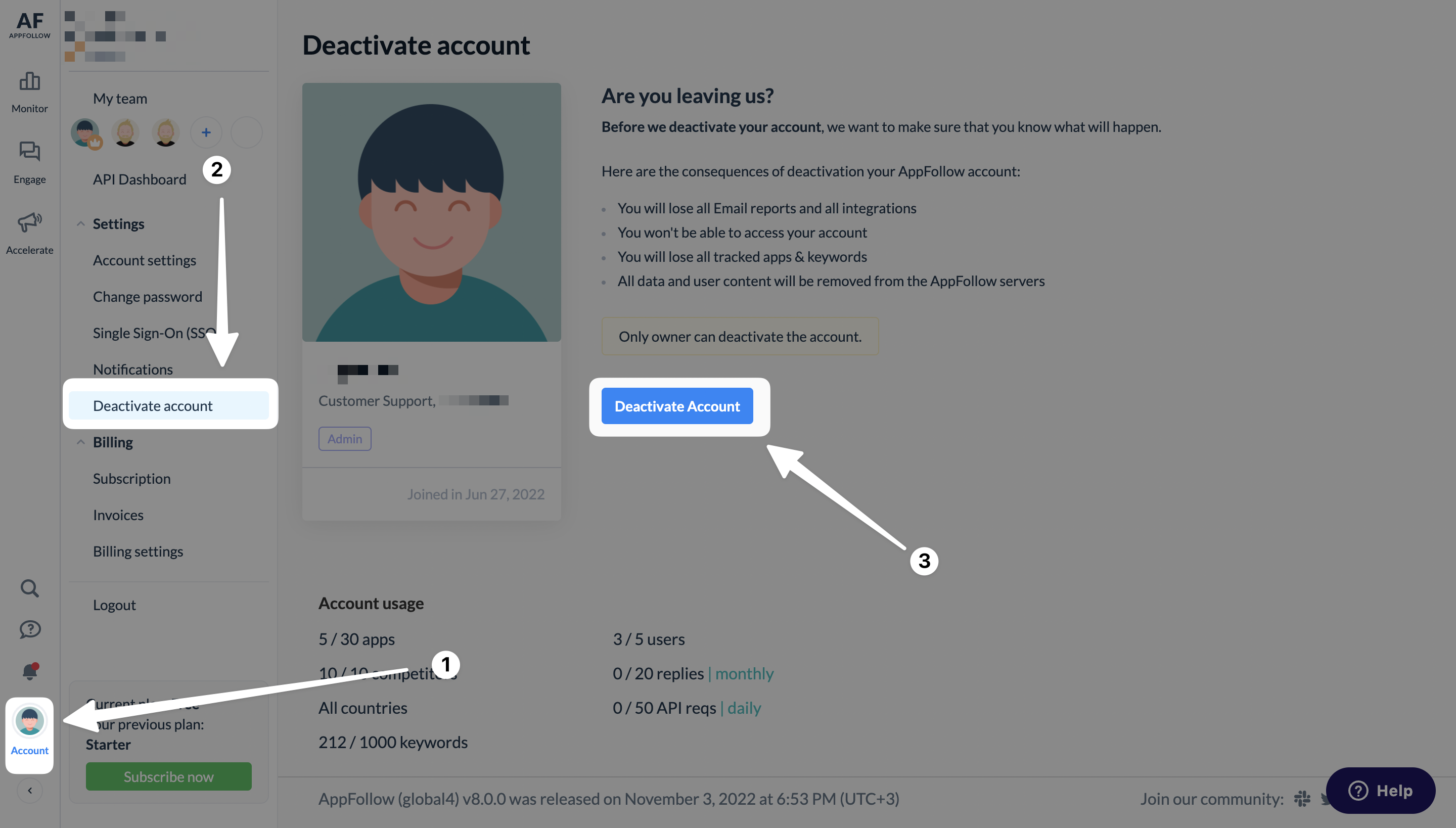 Please note that only the Owner can delete accounts.


To remove your account, please log in to your AppFollow account using email and password, not via the auto-login link from an email. After clicking on this button, your account and its details will become unavailable.