Overview
Apple Search Ads integration will allow you to track downloads coming from the Apple Search Ads campaigns.
Upon configuring this integration, we will be able to separate the paid downloads generated by Search Ads from the total volume of downloads events in the App Store Search channel. By default, Search Ads downloads are included in the App Store Search channel data.
The Apple Search Ads will show up as a separate traffic source on the Organic Traffic dashboard page:

Organic Traffic Dashboard is available on the Starter plan or higher.
How to Setup
You can add the integration right from the Organic Traffic dashboard page:
(Integration can be added from Traffic channel analytics and Home hub pages as well)


1. Click "Link Apple Search Ads account" on this page. Sign in with your App Store Connect account (enter your Apple ID and password):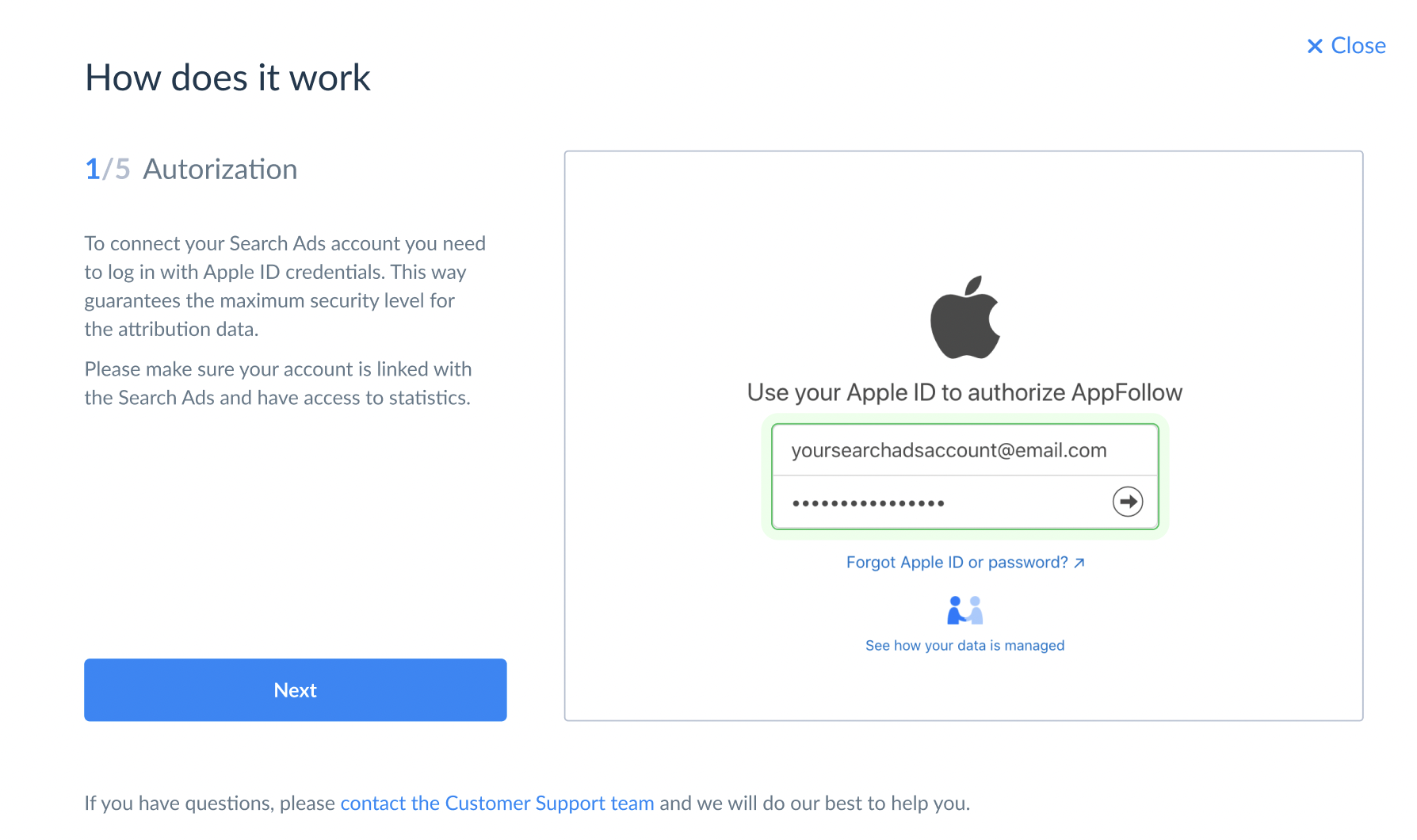 2. You will receive a 2FA security code. Insert it into the pop-up window.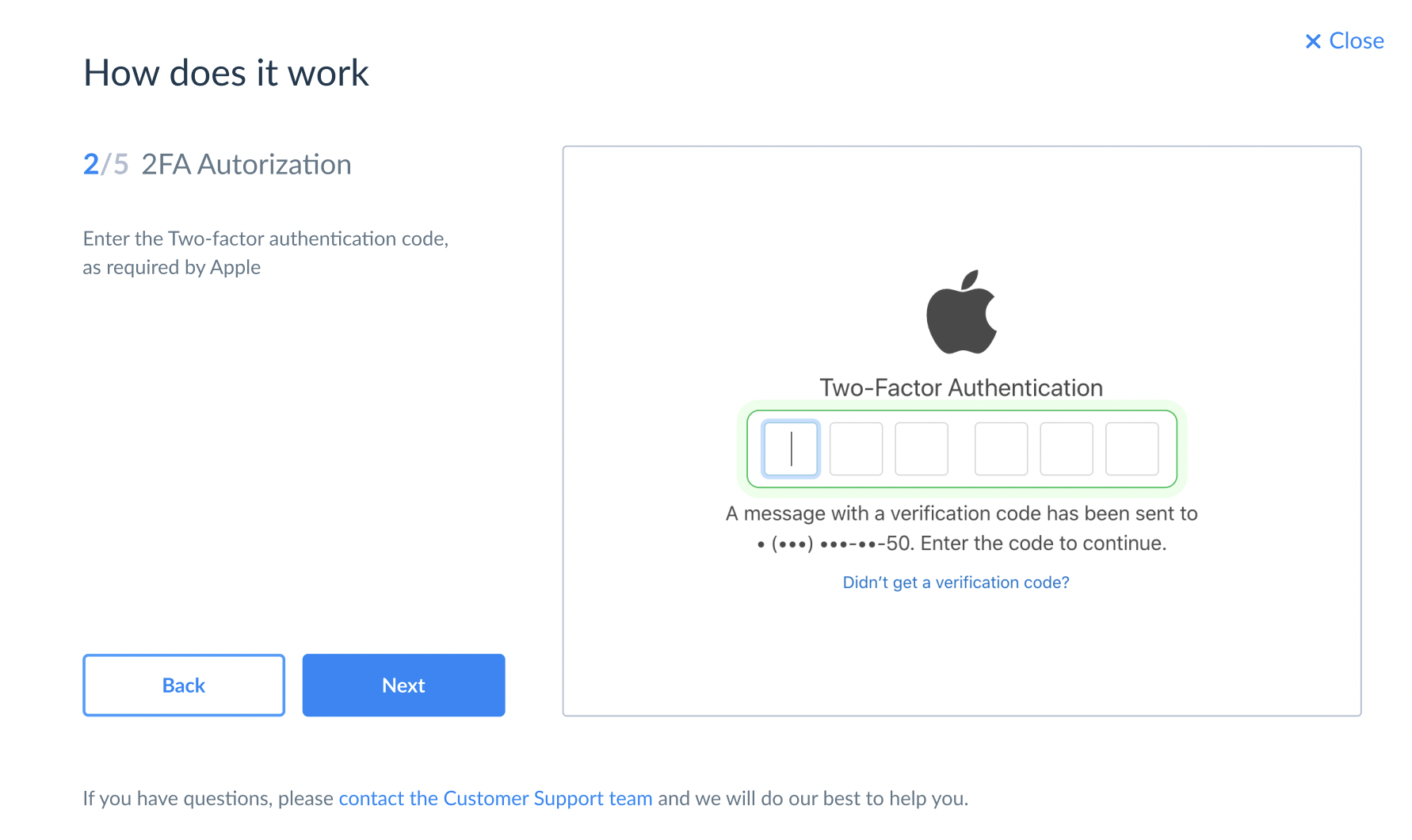 3. Select "Account Read Only" in the list of available permissions: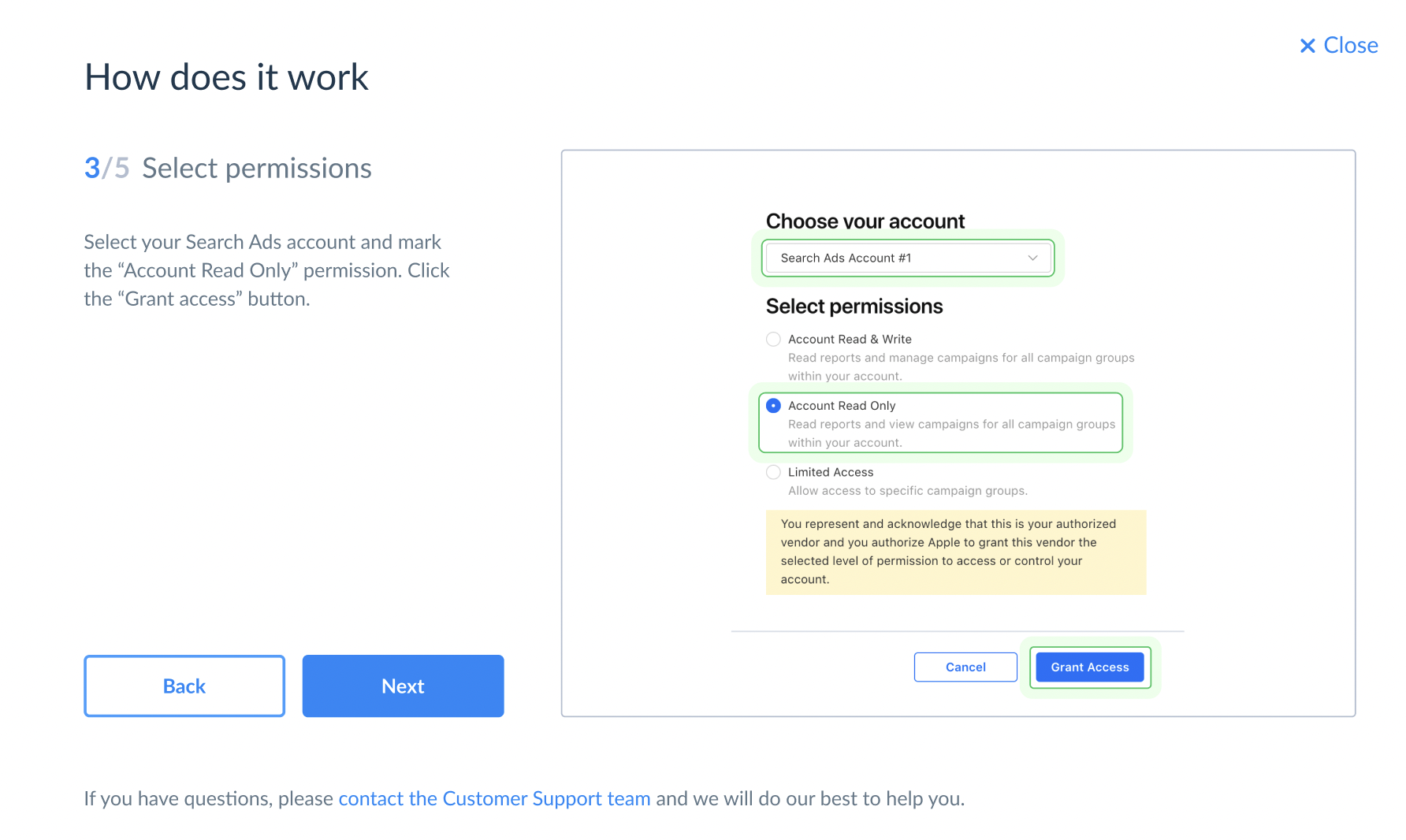 4. Grant access to your Search Ads campaigns for AppFollow: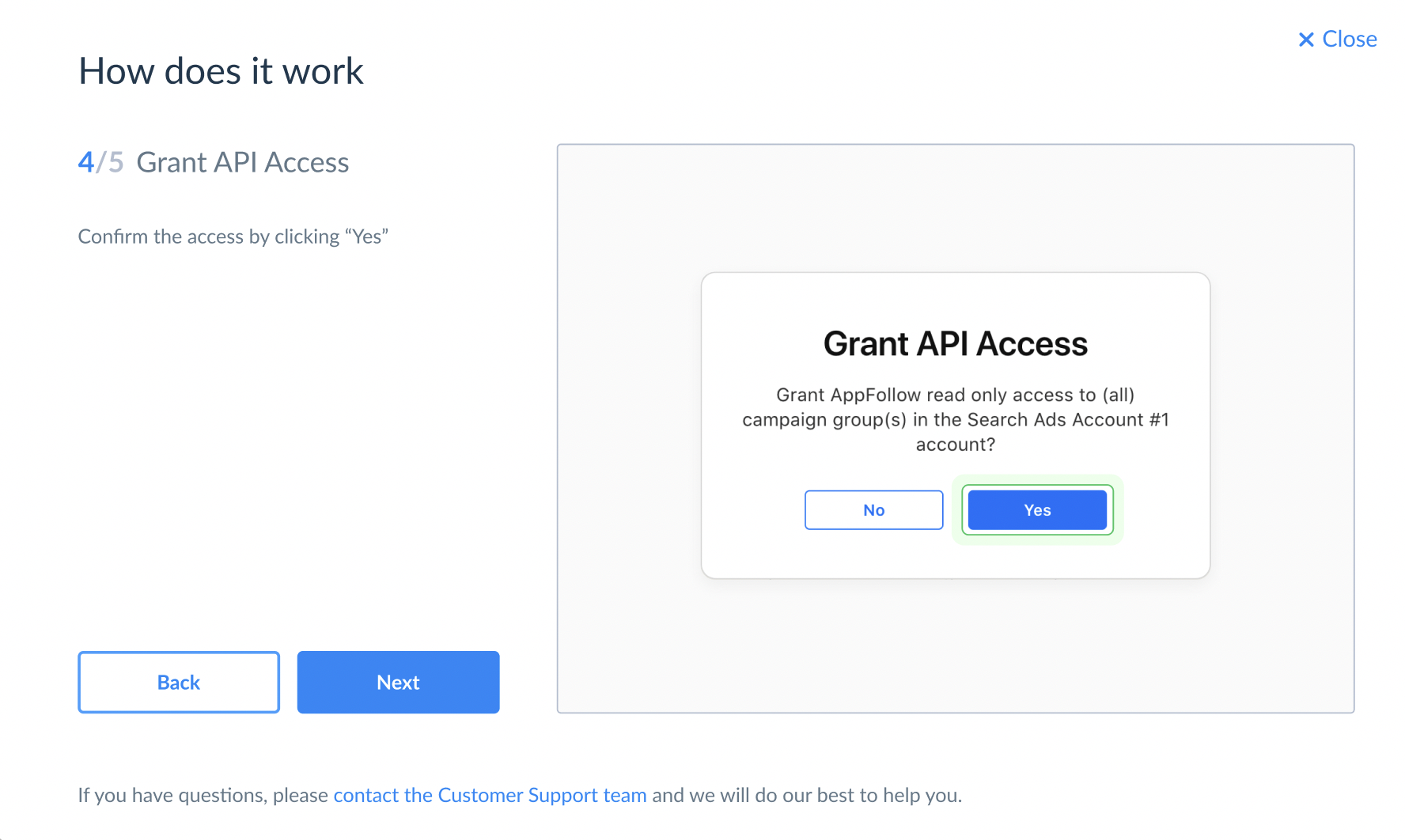 6. Done! Please refresh the page to see Apple Search Ads added to the list of channels. Please note that data collection could take up to several hours due to Apple limitations.