Overview
Your product feedback and ideas play an integral role in how we shape our product, and we'd love to hear them!
We use a single platform for feature requests and suggestions to make the feedback submission process more transparent. When you create a new post or upvote an existing one, our Product Managers get instant access to your feedback and can assess the popularity and importance of these requests. This information adds weight to our internal discussions and helps us plan our product roadmap.
How to Submit Feedback
Log into your AppFollow account.
Open the page which is most related to your request.

Make sure you're on a page related to your request. For example, if you have feedback about replying to reviews, open the Reply to Reviews page. This will ensure you see relevant suggestions. If you want to submit multiple requests about different features, repeat the process from a different page.

Scroll down to the bottom footer of any page
In the bottom right corner, click Suggest a Feature.
You'll see a list of suggestions related to the page you're on.

If you see a relevant suggestion, click on the arrow icon to add your vote to the existing post.
If you have additional comments to add to an existing request, click on the speech bubble.
If you can't find a related post in the list or through search, click on the plus ("+") icon to create a new post.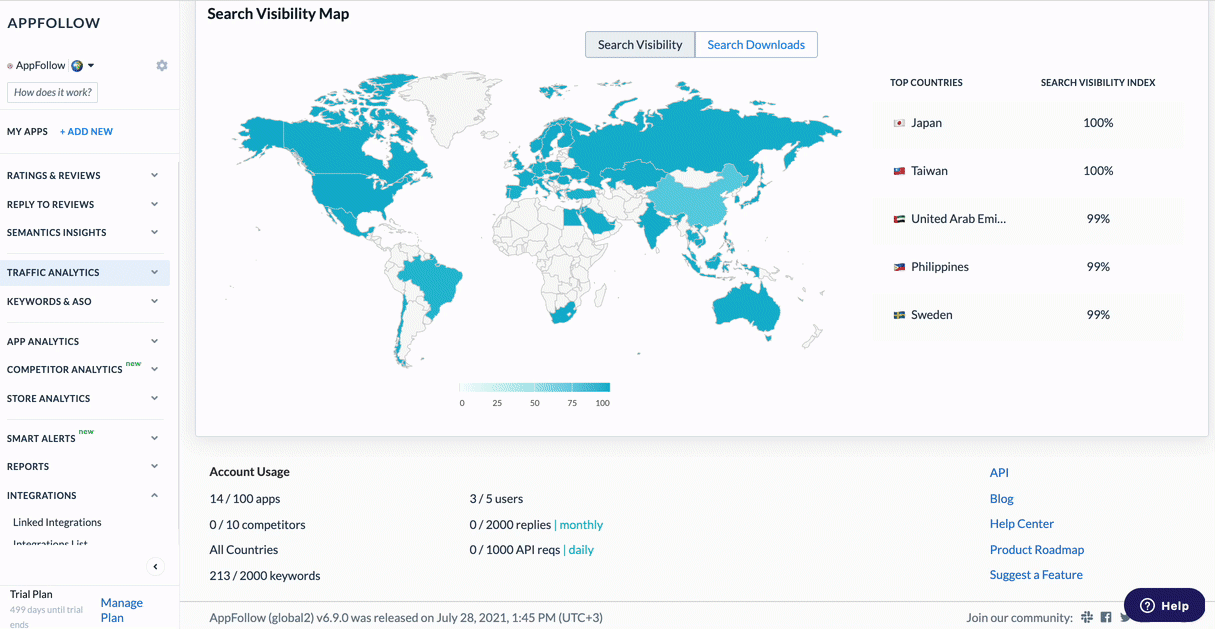 Navigating the Feedback Portal
The following actions are available in the Feedback Portal pop-up:
Upvote an existing post by clicking on the arrow icon to the left of a title.
Sort the list by status and popularity.
Search for existing posts if you don't see your request in the list of suggestions.
Create a new post if it doesn't exist yet.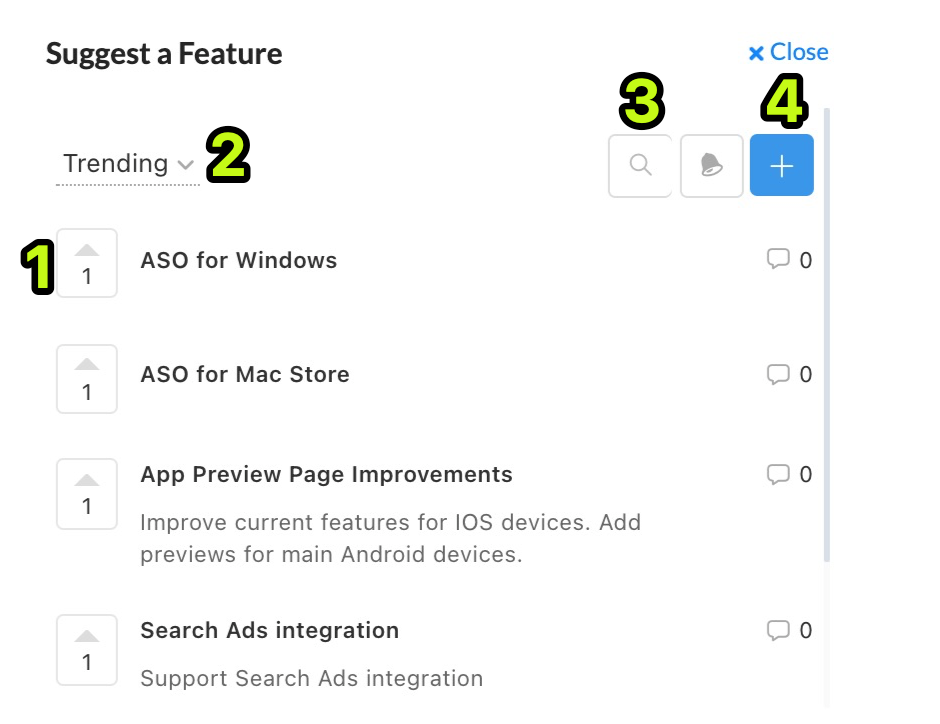 Best Practices
Our Product Team regularly reviews the feedback you submit, and following these best practices will help us all get the most out of our Feedback Portal.
🔍 Search for existing suggestions. If you have some feedback to share, there's a chance other fellow AppFollow users already posted a similar idea. We track the popularity of requests by the number of upvotes they receive, so adding your vote to an existing post will give it more visibility.
👀 Use relevant keywords. Try to think of the words others may use when searching for your post. Try searching for these combinations before creating a new post, as well as using them in the title of your own posts.
💎 Add a clear title

. Related to the previous point, this will ensure that other users will easily find and upvote your idea.

✍️ Be as descriptive as possible. The best feedback has information about the goals you're trying to achieve. For example, if you're looking for a specific dashboard, how would that dashboard help you? What end goal do you have in mind?