Open the Team Members settings page.
Click on the gear icon next to the name of the user whose role you want to change.
Select "Edit this member".

Choose a new role for the user.
Click "Save".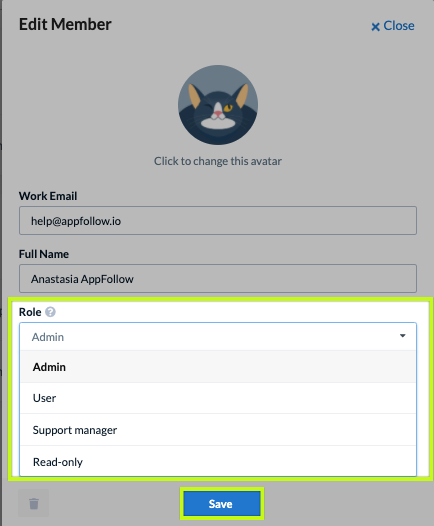 Any user with an Admin role can change the roles for other users.