Set up Single Sign-On with G Suite to provide your team with a single point of access to AppFollow.
How to set up
On the side of Gmail:
1. Go to admin.google.com/appfollow.io Apps SAML Apps
2. Click "+" Own Custom SAML App;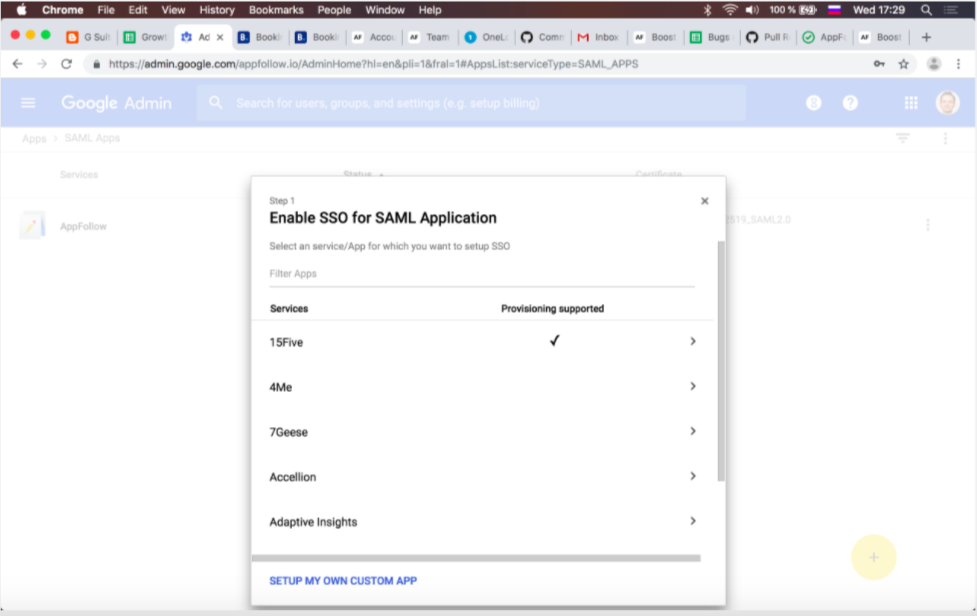 3. Use the following parameters for a new app and click "Next";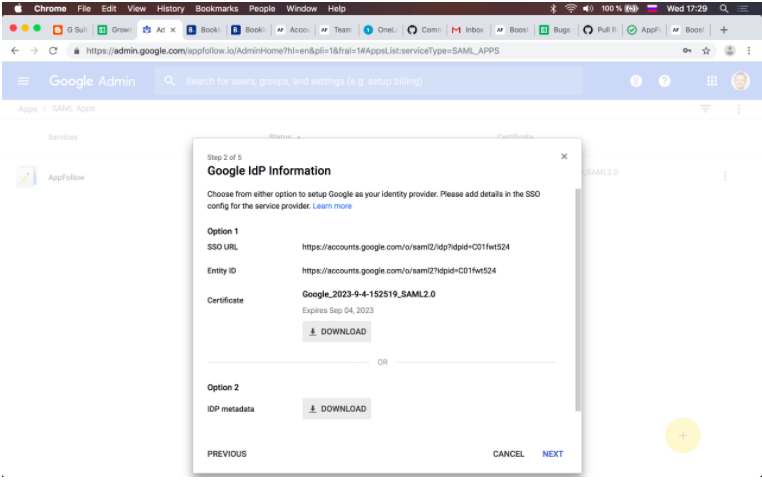 4. In the new window paste the following parameters:
Service Provider Details
ACS URL: https://sso.appfollow.io/acs
Entity ID: https://sso.appfollow.io/metadata/
Start URL: the email associated with AppFollow
Signed Response: YES
Name ID: Basic information / Primary Email
Name ID Format: EMAIL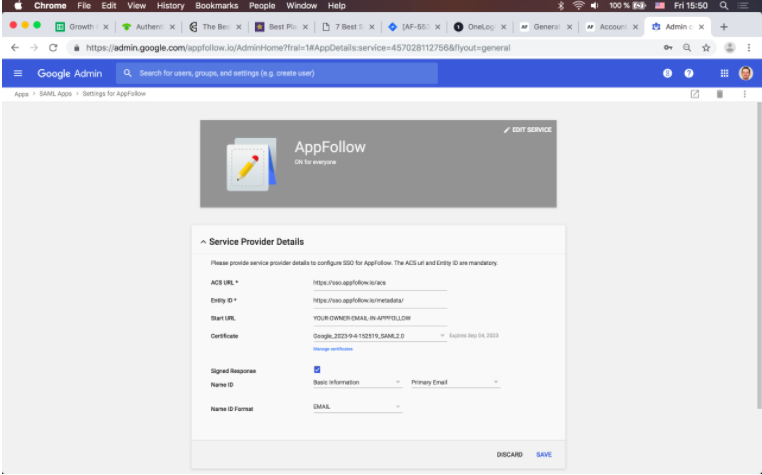 5. Then add the following attributes: Email / Basic Information / Primary Email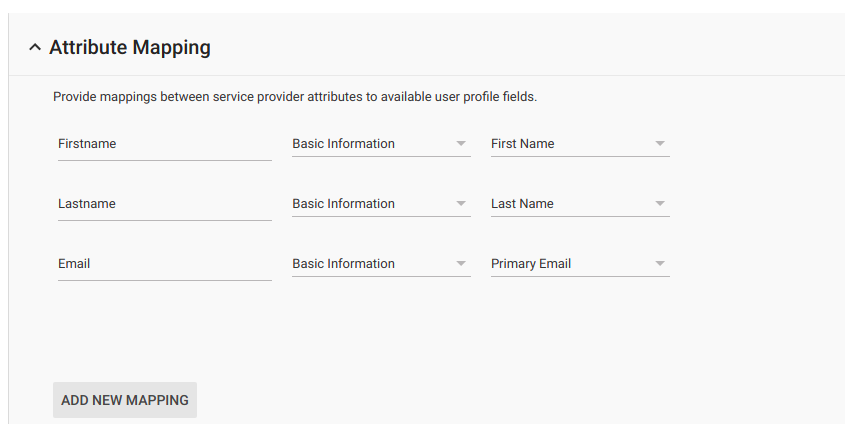 On the side of AppFollow:
Copy the following 3 parameters:
Entity ID
SAML SSO URL
Public Certificate (you need to download it from the G Suite side);
3. Click "Save".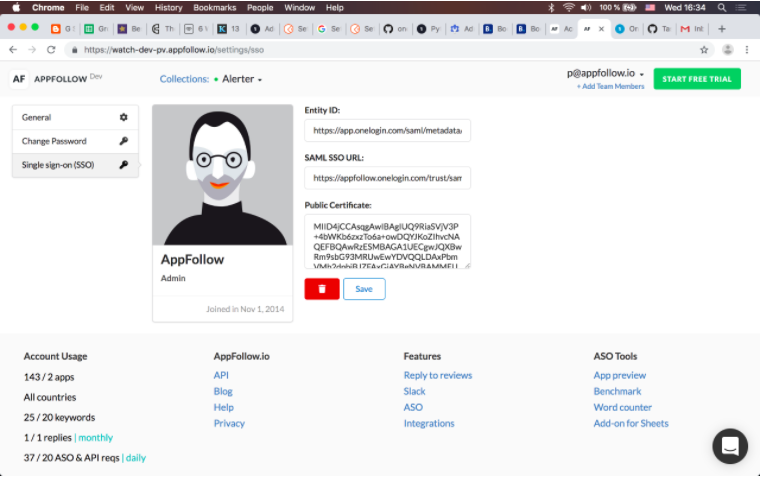 You should see the "Single Sign-On Enabled" sign.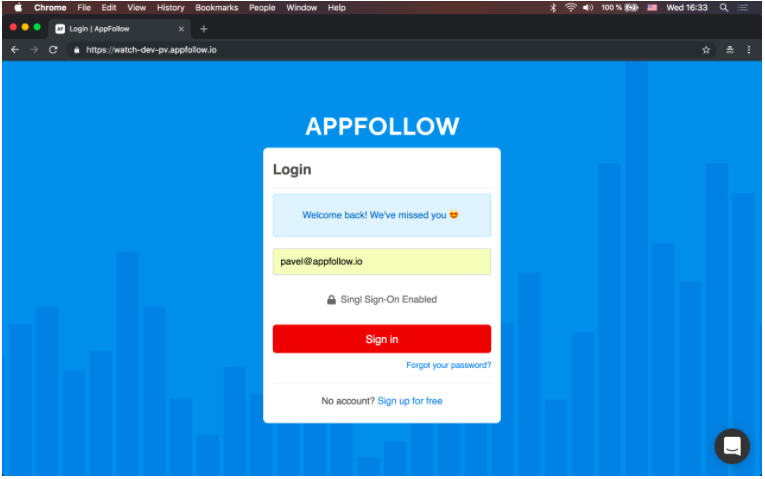 Source: Set up your own custom SAML application – https://support.google.com/a/answer/6087519?hl=en