The Timeline Email Report shows changes of apps that you've added to your Workspace.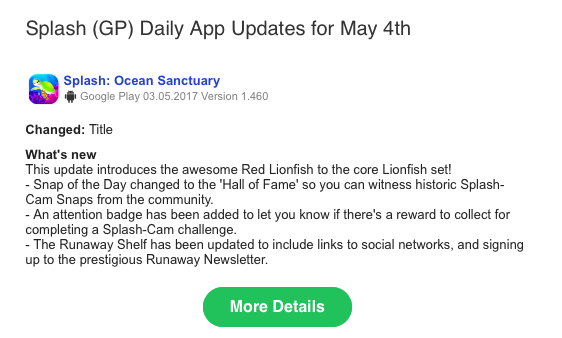 What you can see:
Full app name
Platform — App Store, Google Play, or Windows Store
DD.MM.YYYY — Date when the app was updated
Version X.X. — Number of the current app version
Changed* — metadata that was changed (e.g. Title, Description, Price, Screenshots, Video, Developer Name)
What's new — Developer's description of an update.
*The "Changed" field is not available if nothing except the What's New section changed.
Click on More Details to see a more detailed version of this report in AppFollow. For more details, check out our article on the App Update Timeline.