Integrations with the App Store, Google Play, Help Desk services and analytics tools help you to keep track of customer feedback, reply to negative reviews, and eventually get more app downloads.
Once you have added an app and defined all countries where you want to monitor your app, we will offer you to set up integrations.
Via integrations we inform you about changes in your app data: new ratings, ranks, keywords, featuring, user reviews, reports, etc. You don't need to use your web dashboard, as you can choose the most convenient way to track changes.
By default, we will offer you to add Slack integration, as it is the most popular integration in AppFollow.
All possible integrations:
Basic integrations
Help desk integrations
Other integrations
The full list you can find here: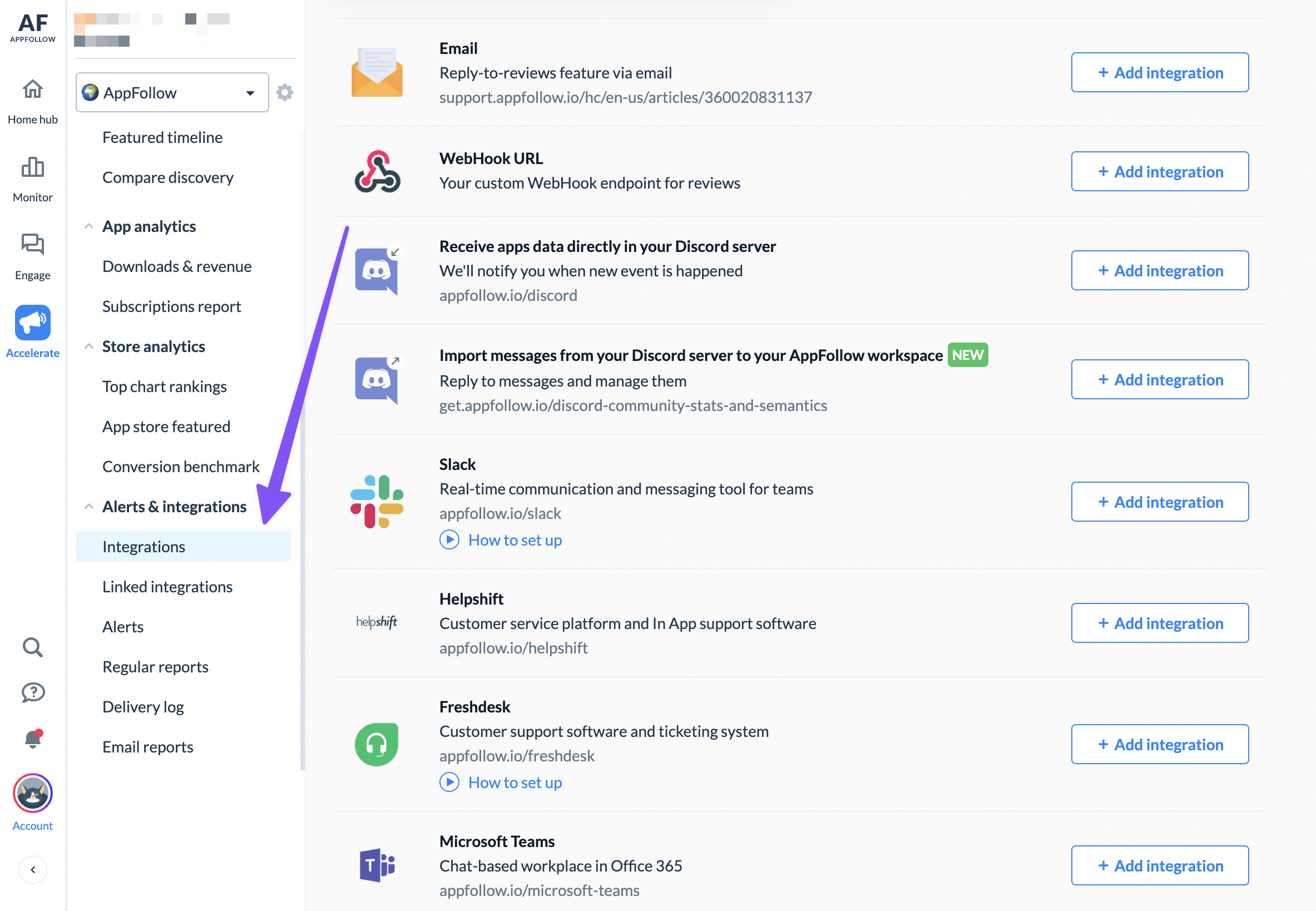 What data will I receive there?
App Store Connect & Google Play Console: allow to update app data in real time, get ASO and sales reports and other metrics to your Slack, email or reply to reviews in your help desks.
Slack sends you all data that AppFollow collects: reviews updates, ratings, app updates, featured breakdowns, ranks history, keywords history, sales and ASO reports plus reply to reviews and Reply bot options.
Help desks (Zendesk, HelpShift, Help Scout, Freshdesk, etc.): get user reviews and reply to them.
If you want to receive all reviews - do not select any of these filters, otherwise, you are saying that you want a review that, became better and worse and featured all at the same exact time.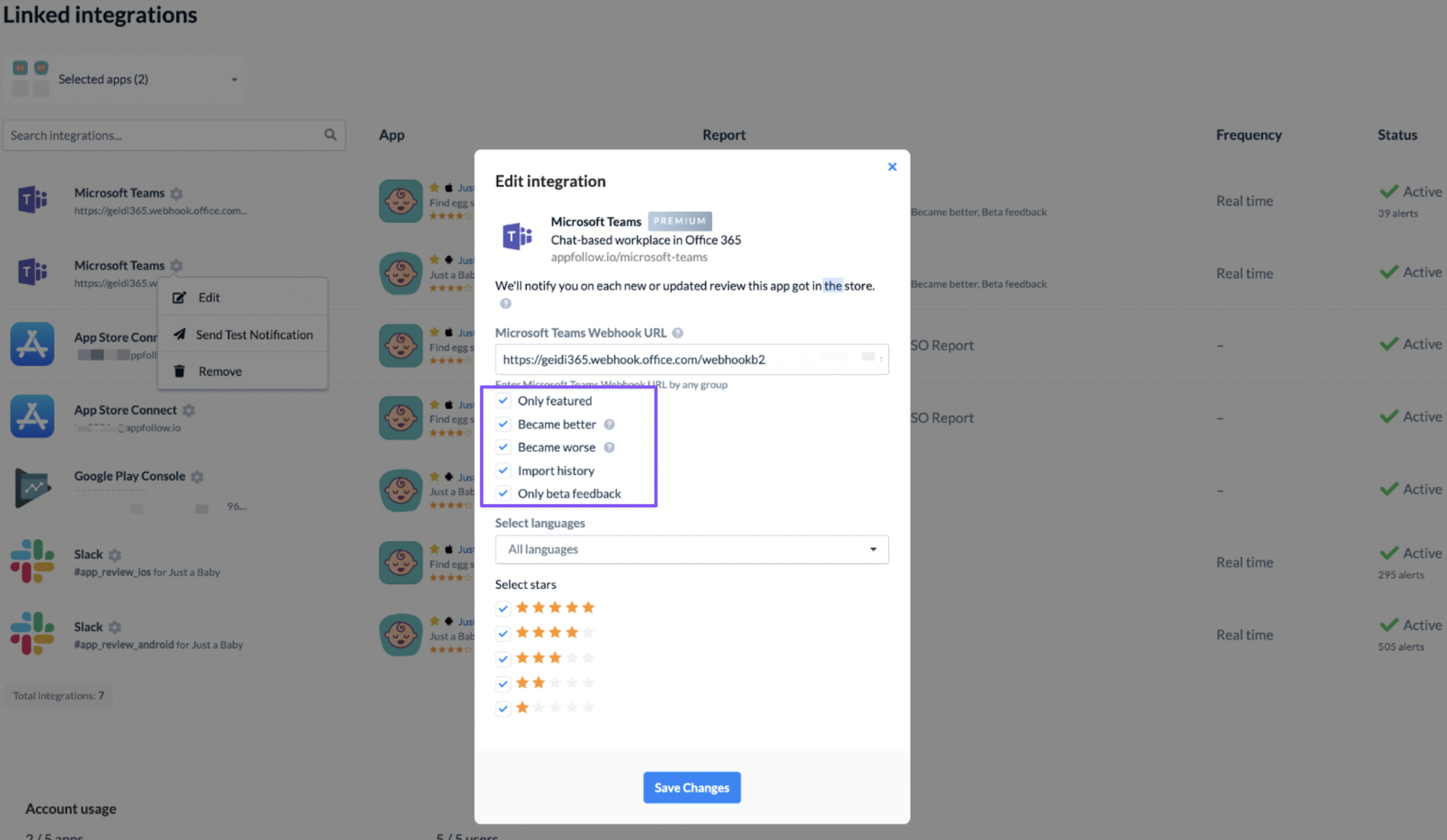 Basically, your app's new reviews get to Reviews page, Slack, email and help desks 4 times per day.
Integrations with the stores are needed not just to post replies, but also to get reviews more frequently. App Store Connect is updated every hour; Google Play Console - every 20 min.
Please note that your replies appear in the stores after moderation that takes up to 30 minutes in Google Play Console and up to 12 hours in App Store Connect.
I need other integrations
If we don't have the required integration in the list, let us know what you need via Feature Request. Alternatively, you can also use our API to get the whole data. 
It requires me to share my personal data. Is it safe?
Sure, we use GDPR compliant and protect your data. Learn more
Besides, AppFollow requires only read-only access, so your data won't be changed.
My integration doesn't work
If you can't set up integration with App Store Connect or Google Play Console, check if your account has 2-factor authorization. It doesn't allow us to get your data. In this case, create a new account with a customer support access;
App Store Connect and Google Play Console can block the access if there's something suspicious in your account. In this case you will be offered to re-enter your password;
Your role doesn't have access. Check the rights with the account owner.