The Category Rankings page provides information about your app's rank in the stores, along with some useful insights about app visibility across different countries.
Let's have look at the useful insights you can find in each of the sections below.
Before You Start
Make sure you have selected the filters you need at the top of the page: app, device, and time span. Worldwide will be selected automatically, but you can pick any country to narrow down your research.
In AppFollow, rankings are updated once per day. In the stores, these positions can change throughout the day, so you may see different data depending on when you open this page.
Worldwide Rankings Overview

In the Worldwide view, you'll see the countries where your app ranks in Top -1, Top -10 and Top -100. Green and red numbers on the right indicate a drop or a increase to your ranking during the time span you have selected.
The Top Growing and Top Losing show the countries where your apps are the most or the least popular. Green and red numbers with arrows indicate the change that have taken place within the time span you select on the top of the page.
Hover over the map to see the details about your app ranking or switch to the list view. On the right, you will see a small window showing the app's rank in the top countries.
When you're looking at the Worldwide view, you'll see only free and paid category positions in the list. If you're looking for gross positions, select a specific country in the filters section at the top of the page.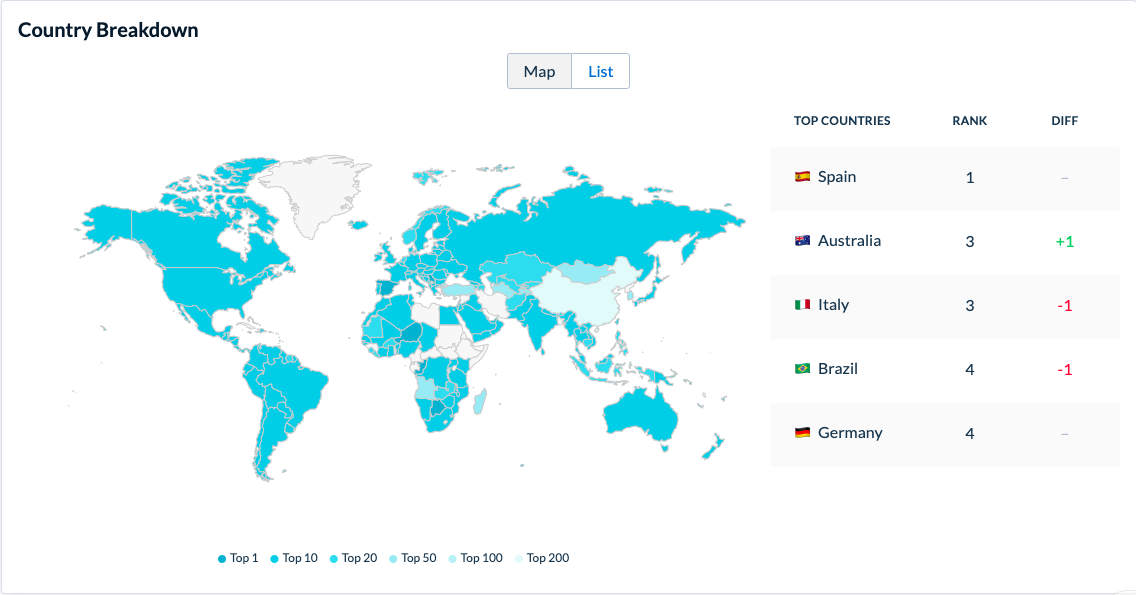 App Position Breakdown
App Position breakdown chart shows information about the number of countries your app has a rank in. For example, this app ranks 1st in 9 countries on October 2.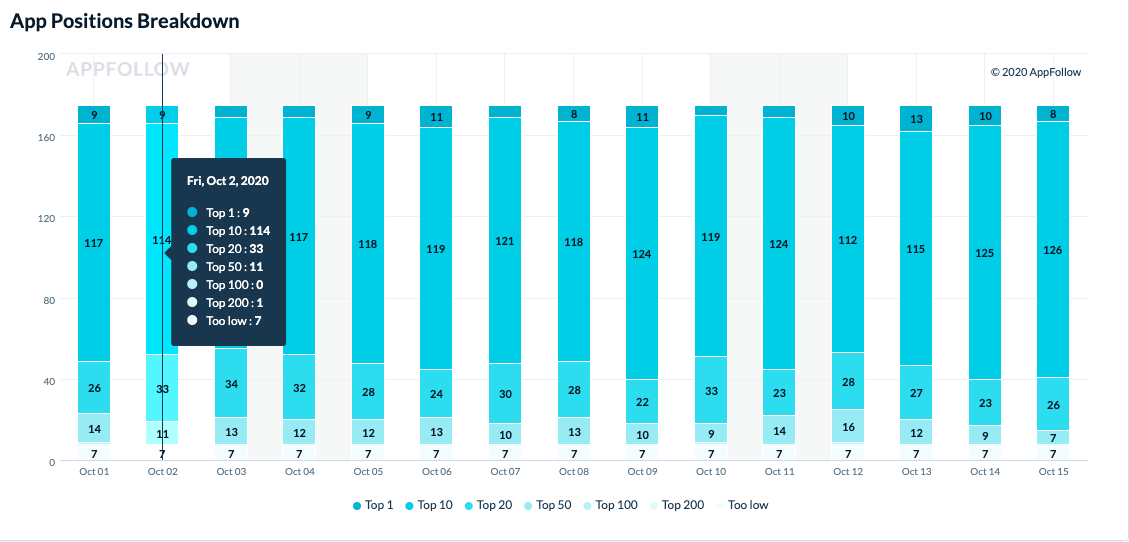 Rankings by Country
When you select a specific country in the filter settings, you'll see a ranking history chart that shows you how your app's position changes over time. The ranking summary section aggregates this data into a table view.
Use the Chart Annotations feature to add custom information to the chart.