Overview
The AppFollow Keyword Live Ranking tool simulates the app store search engine. Use this tool to learn about store search mechanisms, which apps are displayed when you search for a specific keyword, and which keyword you may be missing.
To get started:
In the left-hand navigation menu, expand the Organic Traffic & ASO section and find the Keyword Live Ranking tool.
Select the platform of the app you want to research: iPhone, iPad, or Android.
Select a country.
Type in a keyword.
Apart from apps, the results will show you any existing App of the Days cards, app bundles, and in-app purchases (available for App Store apps only).
To start tracking a keyword, click on the "+" sign or select "Track all keywords".

Suggested Keywords
After you search for a keyword, you will see the top 10 related App Store suggestions, or the top 5 related Google Play suggestions. Click on a keyword to see the list of apps that use this keyword. Note: Your favorite apps are always displayed at the top of the list.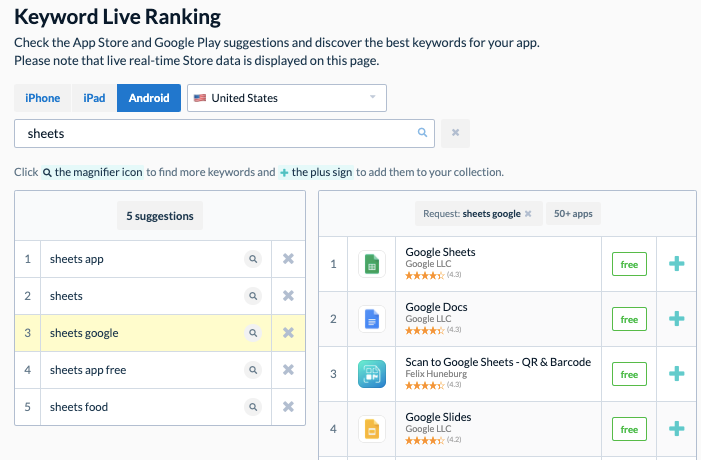 Click on the magnifying glass icon to see more related keywords. You can start tracking these keywords by clicking on the "+" sign next to each relevant keyword. To add all of the suggested keywords to your list, click "Track All Keywords".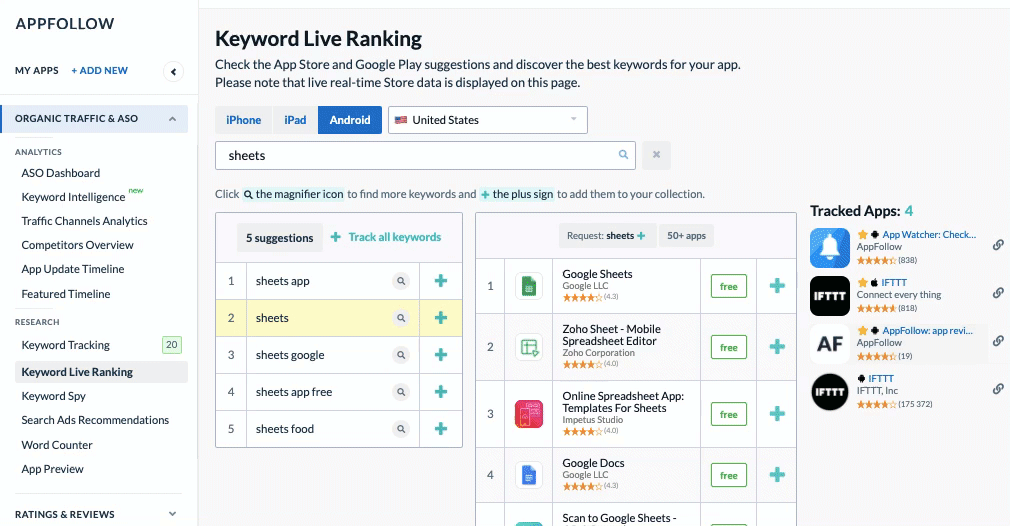 Apple Search Ads Competitors
At the top of the list of apps that use the selected keyword, you will see apps that use Apple Search Ads. The number of ads will differ from keyword to keyword. For example, if 1839 apps are promoted using the keyword "solitaire", it would be hard and expensive to use this search term for ads. However, only 138 apps use "solitaire cube" — which means fewer competitors and lower bids.
The sequence and visibility of apps in this view depend on their bids and ad campaign settings.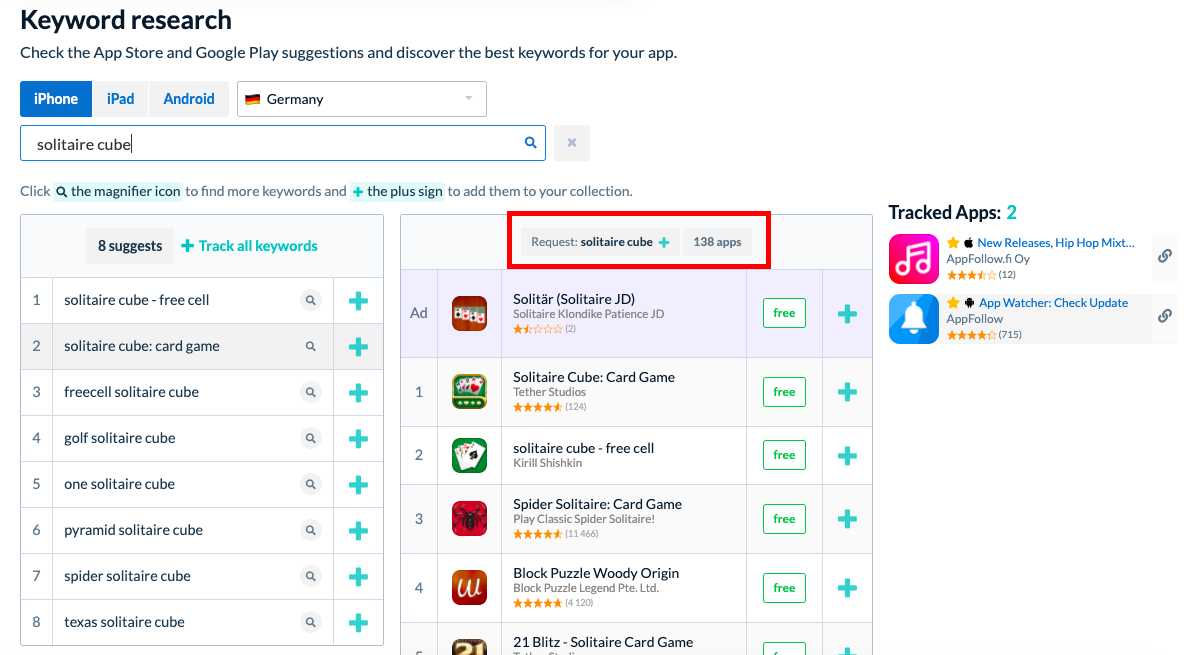 Competitor Keywords
When you search for a keyword, you will see 100 App Store or 49 Google Play apps on the right. These are the search results a store user sees when they make an identical query. Click on an app to open the Keyword Spy tool and see the rest of the keywords it uses. The keywords sequence depends on their Traffic scores – the lower the score, the less popular the keyword is.