Overview
AppFollow ASO Report provides essential insights into your app promotion strategy. Track how your keywords perform, how many downloads your app got, which countries work better, and more.
ASO reports are available to export from the Channel Analytics section. To access the data on this page, you need to set up the ASO Report integration with the mobile app stores.
Alternatively, you may use our API to get the required data.
Here are the instructions:
Export the Report
To get started, open the Channel Analytics page.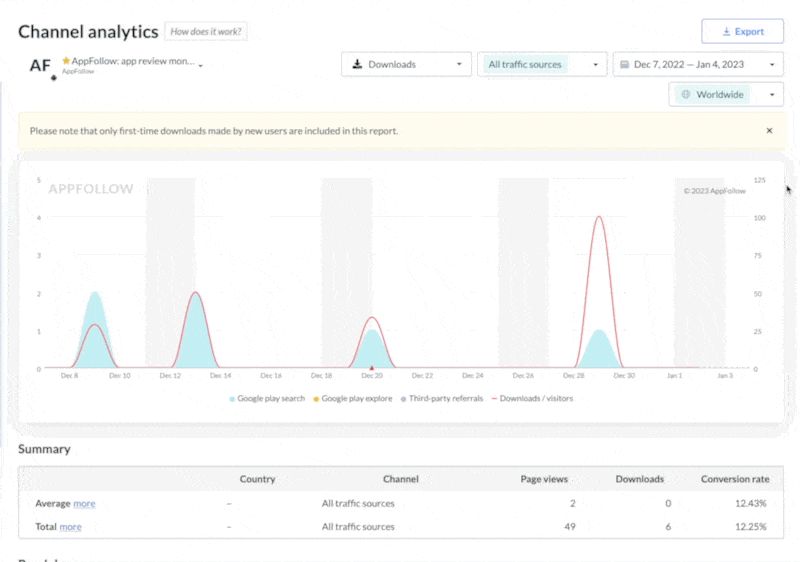 Click the "Export" button in the top right corner of the page.
Select the file type: Excel or CSV.
Select the filters you want to apply and the report type:
For iOS: Summary, Channels, Campaigns, Sites.
For Android: Summary, Channels, or Organic.
Click the "Generate" button.
Here's what your report will look like: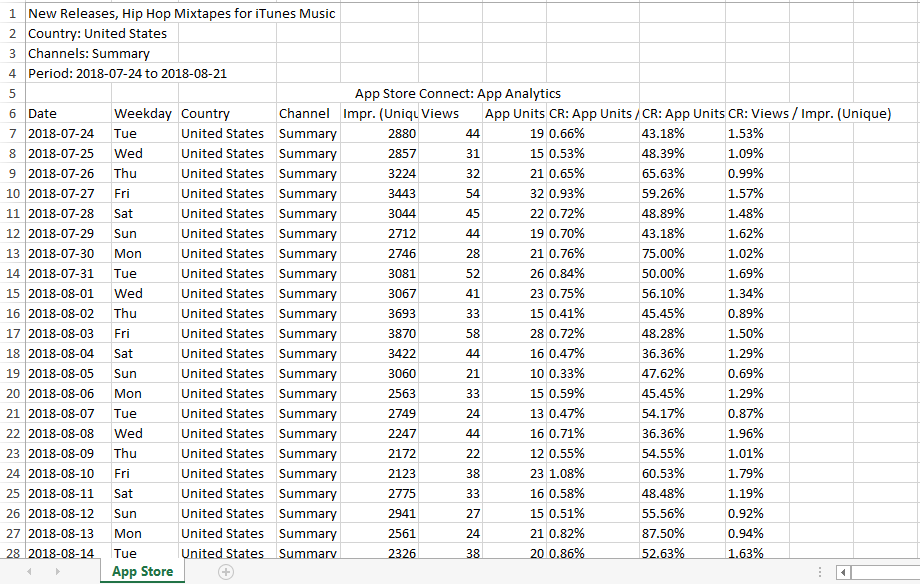 All daily data, impressions, views, and calculated conversion rates are ready to use.
Data Sources
For iOS apps, the source is the App Analytics section from App Store Connect.

For Android apps, the source of the data on the Traffic Channels Analysis page is the Store performance - Conversion analysis section in the Google Play Console.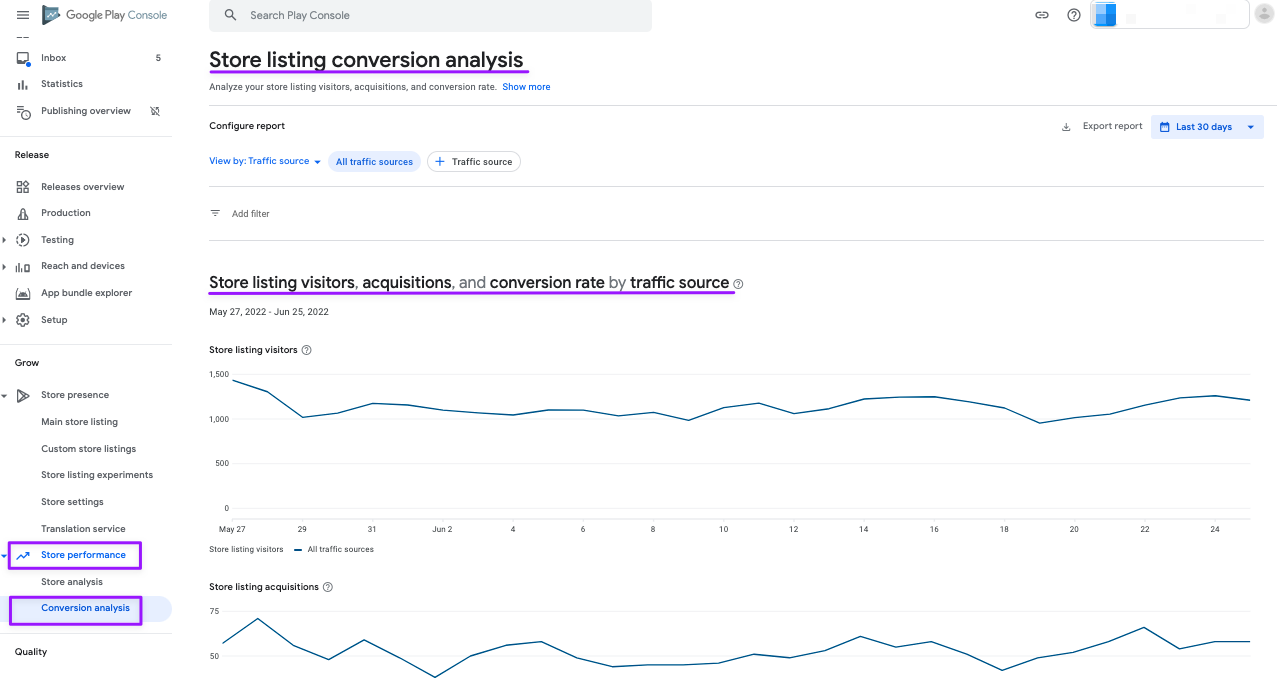 Troubleshooting
If you're seeing any data discrepancies between data from the console and AppFollow, first of all, make sure that the corresponding filters are applied correctly in both reports (country and time period).
Google Play Console Specifics
You may notice a discrepancy in data from the Google Play Console reports. Google Acquisition Reports page provides reports on a daily, weekly, and monthly basis. The following situations in Google Play Console are quite common:
The total amount of views and downloads for a selected time period may not be equal to the sum of metrics by each day of the period. For example, the app has 700 downloads per week, but if you sum downloads for every day of this week, the result can be 650.
When browsing daily reports, you can see that some of the days have 0 downloads. This can happen quite often in non-popular regions and countries. That is why the exported reports might have no data for some dates in the daily reports. We recommend using weekly reports.