Featured reviews are displayed right on an app page in App Store and Google Play. Users can see and read them while making a decision about whether they want to download the app. For example, this is how it looks in Google Play Store: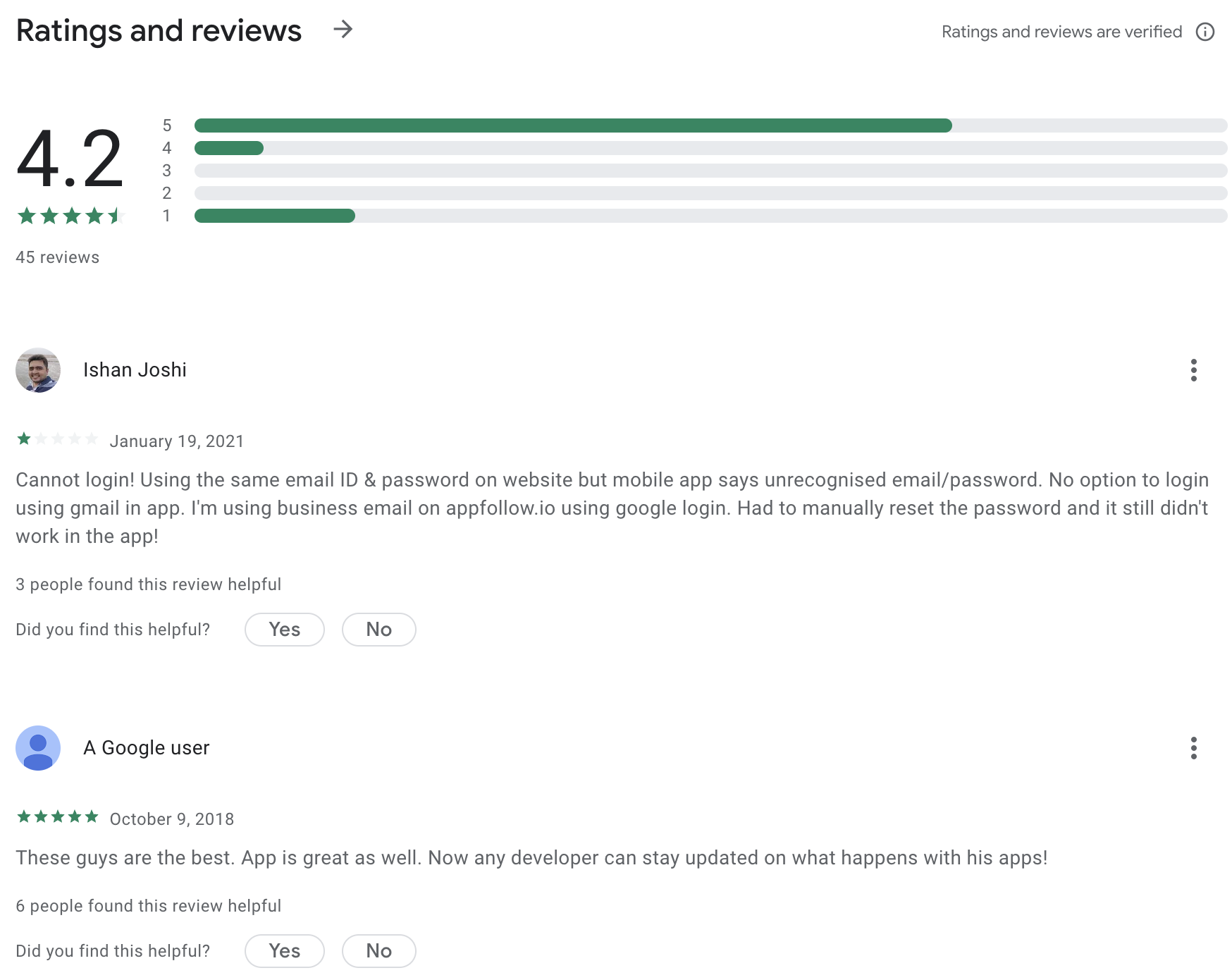 To find information about Featured Reviews in AppFollow, go to Engage → Reply to Reviews or click "Reviews" in My apps: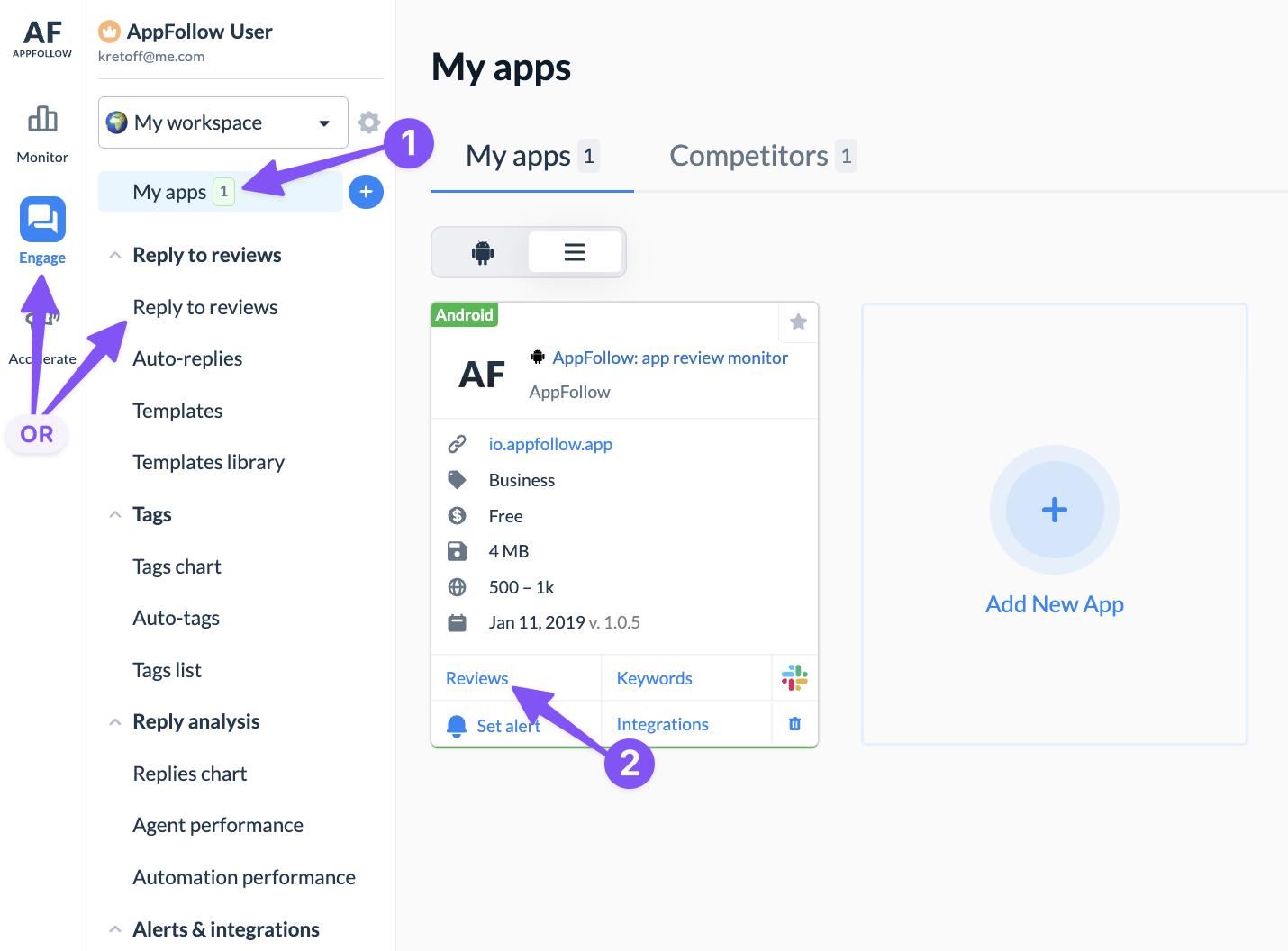 To apply the "Featured reviews" filter, click on "+ More Filters", "Featured" and mark the checkbox "Show only featured reviews". You will see filtered reviews with the label 'Featured' in the list: :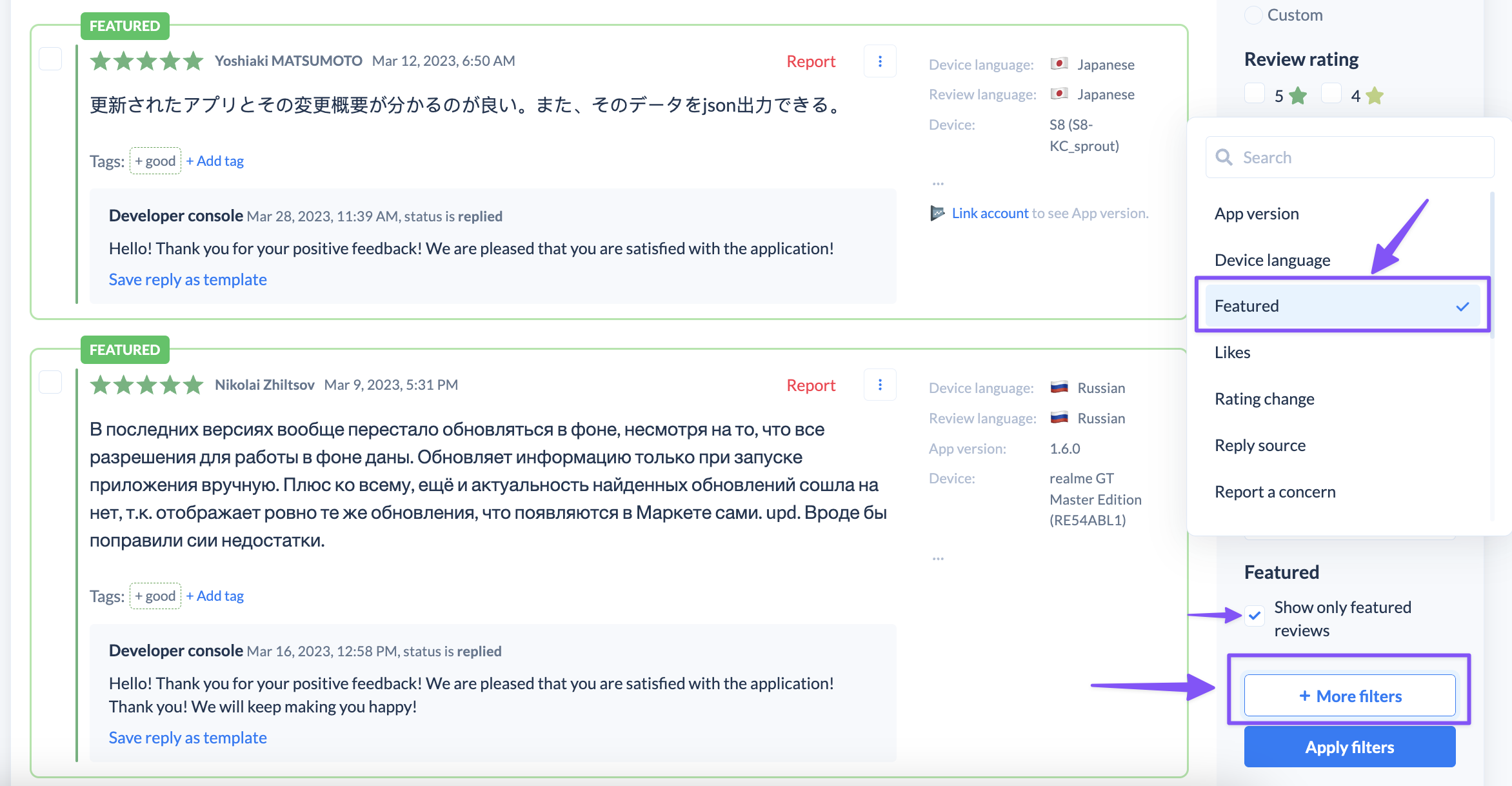 When you use the "Featured" filter, it isn't possible to apply a "Time" filter. Reviews become featured regardless of the time they were published, and this list is updated regularly. When you filter for featured reviews, we show you a list of all of the reviews that are featured right now.
We highly recommend replying to these reviews. Follow the links to learn how to set up integrations with the stores on AppFollow to reply to reviews:
To quickly access the featured reviews that required your attention and need a reply, you may use the "Require attention reviews" tab: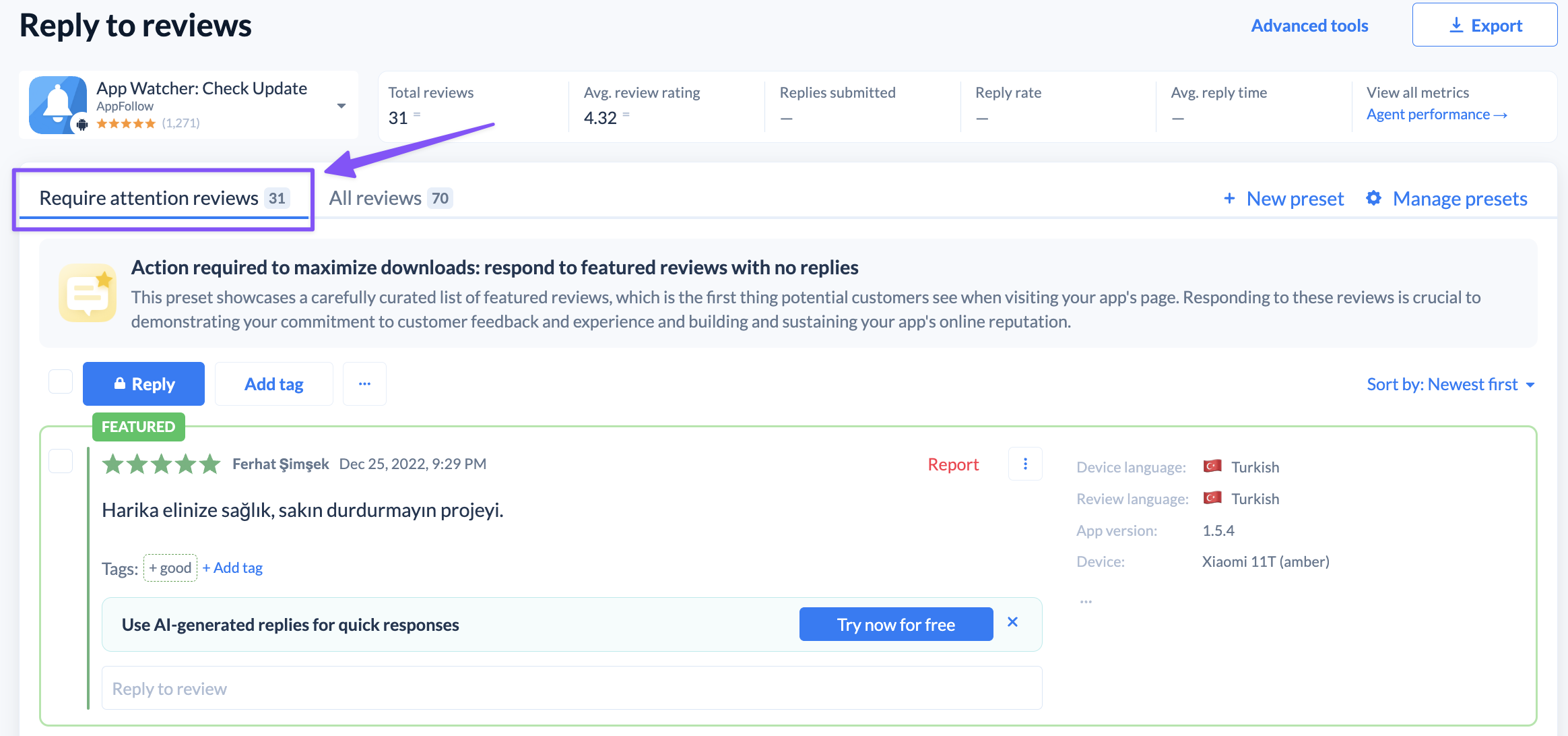 Featured Reviews Update
Stores don't disclose details on which exactly reviews will appear on the app page as featured. Also, the featured reviews update frequency varies from app to app. For example, for some huge apps like Instagram, the same featured reviews can be displayed for years. But for some new app, the featured reviews can be updated daily. There is no direct correlation between some particular factor like the number of overall app ratings or the number of likes a particular review gains that affects the update frequency.
We update featured reviews in our database 3 times a day (every 8 hours) for both App Store and Google Play.